Fagopyrum tataricum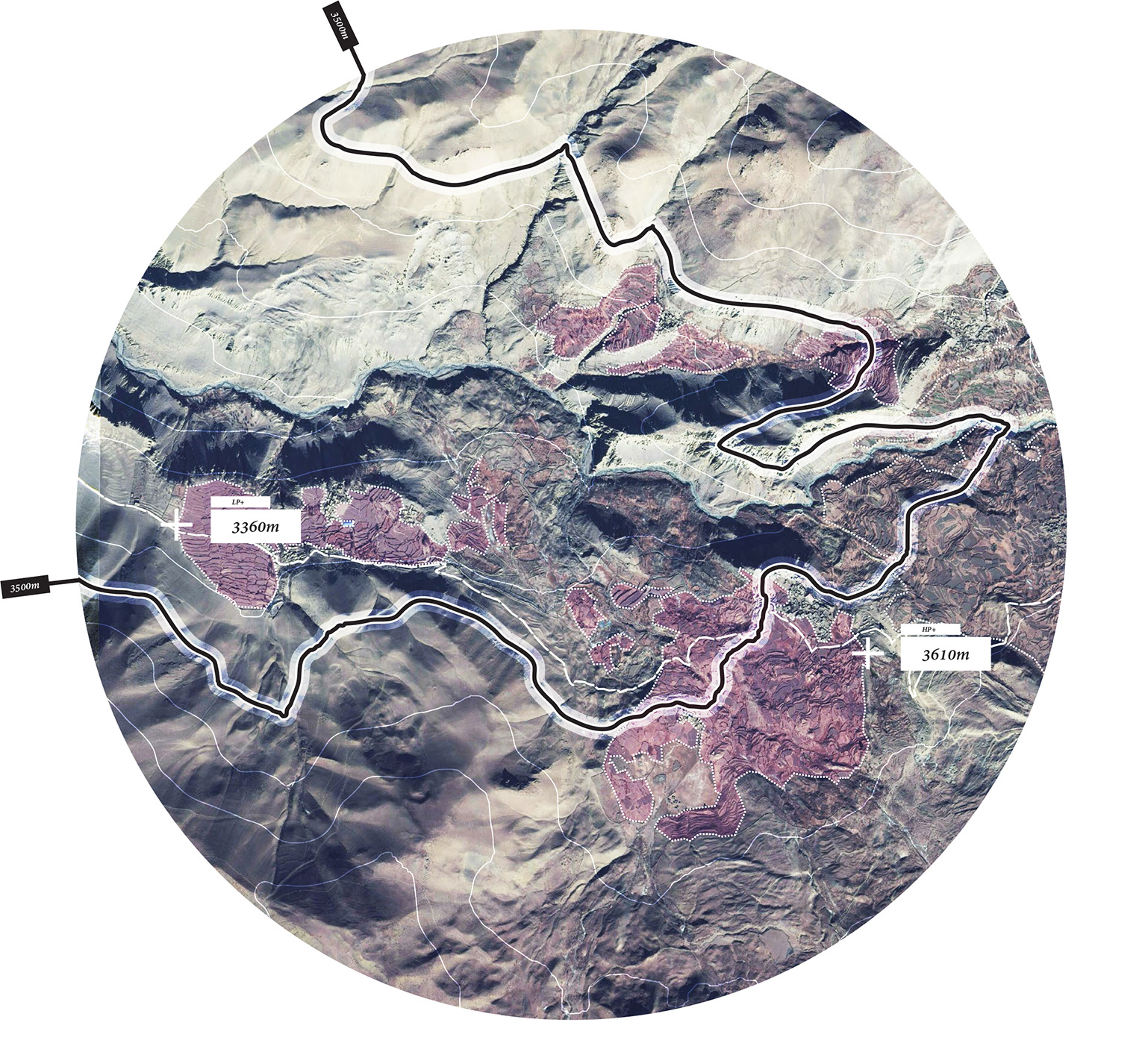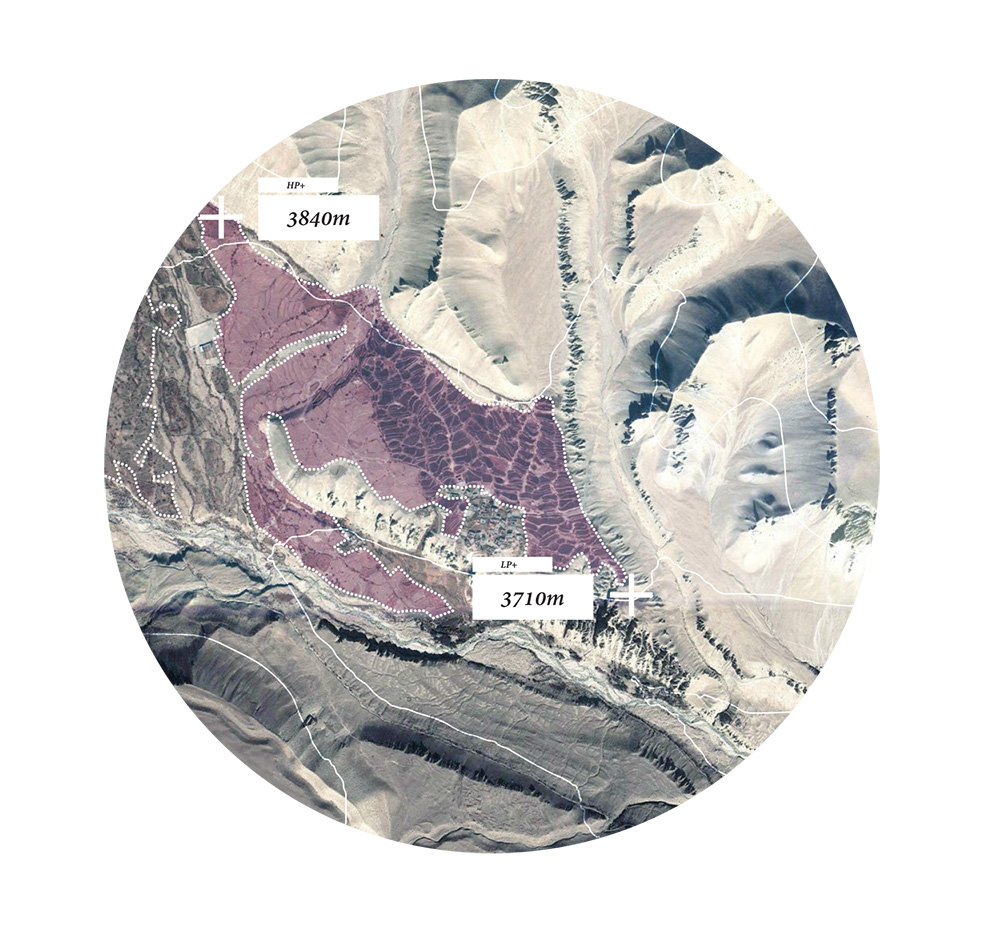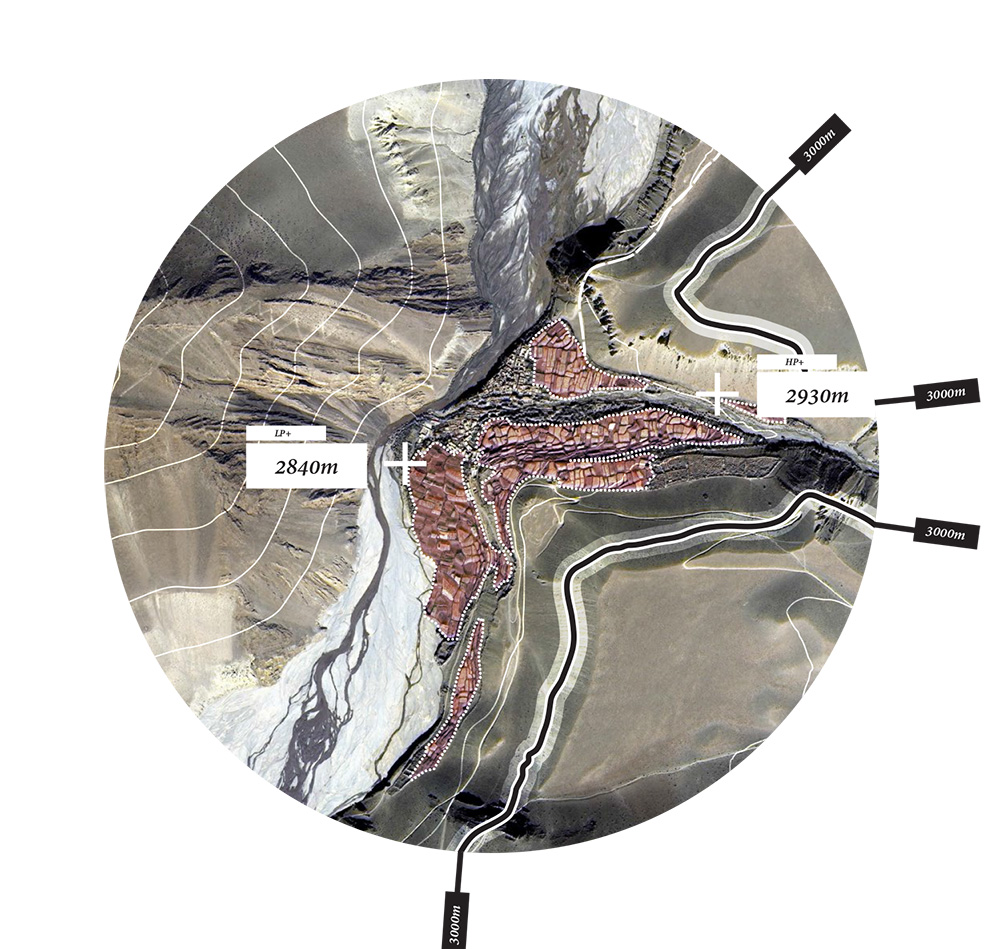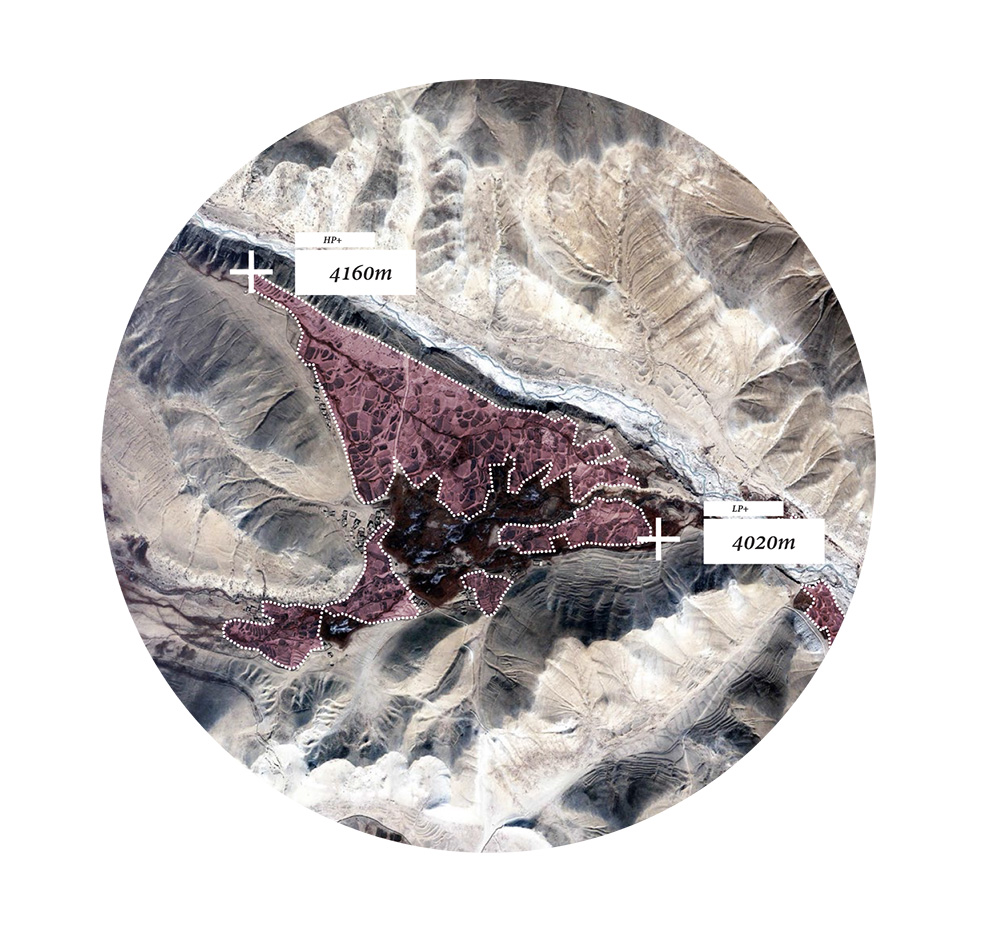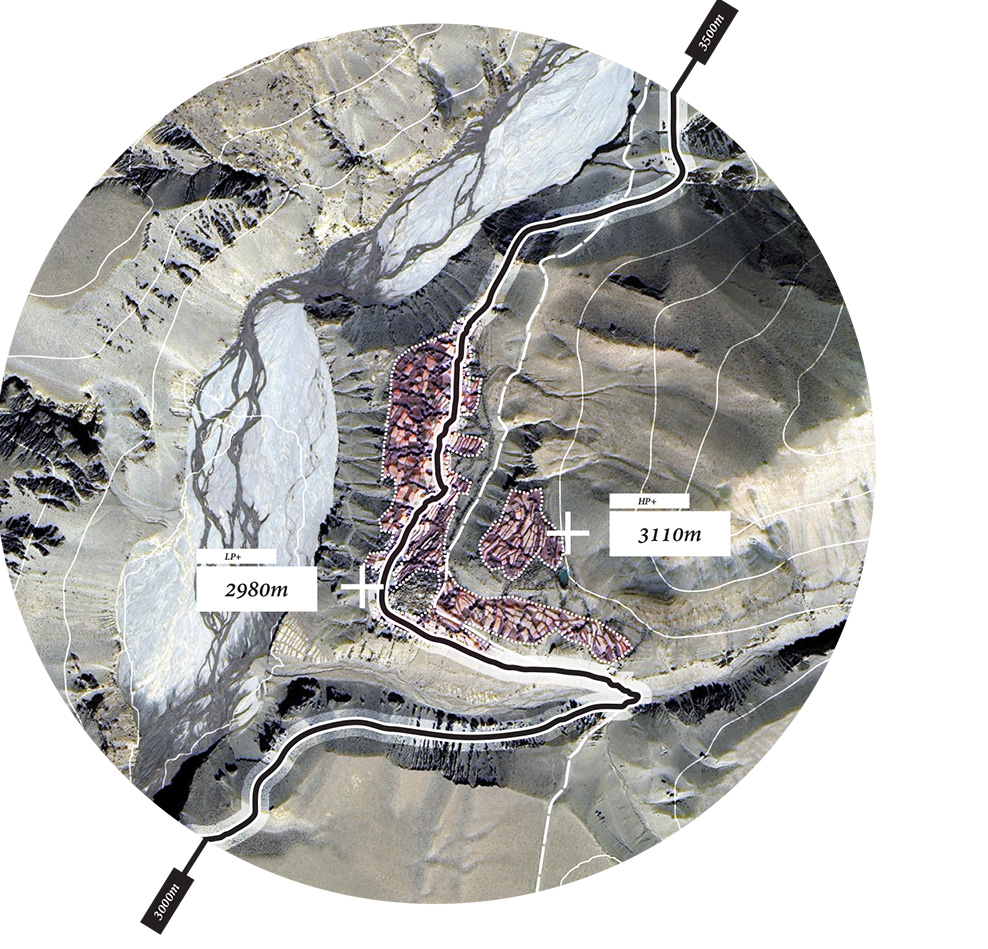 2013
Upper Mustang, Nepal


Fagopyrum tataricum (bitter buckwheat) is a staple crop of the high Himalaya. Though cultivation is declining, this remains true in Nepal's trans-Himalayan Mustang district. The ability of crops to adapt to this high altitude desert is essential to survival: bitter buckwheat produces seeds much more rapidly than sweet buckwheat. It is perfectly suited for the short growing seasons in the remote settlements of Upper Mustang.

This research is a study the evolution of the plant as it grows from planted seed to mature crop. Two sets of diagrams illustrate this growth: one represents the morphological evolution through six phases of the plant's growth, the other providing an index of the stages of growth as they correspond to increasing elevation.